Technology is ever evolving. Nothing stays the same as it is because the technology we use today progress and newer techniques and materials are now readily available at our disposal. And these tech gadgets often mark certain eras and we can tell for sure what time period it is just by identifying the gadgets commonly used by people at that time. The 20th century is characterized by mind-blowing technologies you only dreamed about in your youth. Just the very existence of smartphones has significantly changed the landscape. Can you remember what it was like living without your handy and ever reliable personal gadget that does almost everything you can ever think of?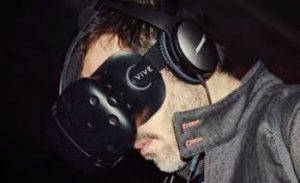 Then came virtual reality technology. It forever changed the way gaming works. Listening to sounds has changed a lot since its introduction. You no longer hear sound uniformly from one ear to another through conventional earphones. With the advent of VR audio, mankind has been gifted with binaural sounds – sounds that are highly similar to the sounds you hear in your surroundings in real life. You'll notice that sounds have their own orientation and position and have an immersive nature.
While more and more VR content is being made in the full VR format, the audio industry is barely catching up with Ambisonics signals for 360 videos. Second order Ambisonics already requires a minimum of 9 channels, and higher order Ambisonics are not feasible in many cases because the network bandwidth is limited in mobile, not to mention the restrained processing power allocated for audio.

Some might argue personalized audio is the most important challenge going forward. Until capturing the exact anthropometric information requires quite a bit less resources than now, customization for each person's ear shape and head size will remain as the last step to perfection. Luckily, four out of five people can already feel immersed in the VR scene with general binaural rendering process. What needs to be figured out in the foreseeable future is how to deliver interactive 3D audio without compromising the content quality, from creators to consumers and across multiple platforms. Once best practices are determined and a recommended workflow is set, standardizing those practices should follow to improve interoperability.
(Via: https://uploadvr.com/world-vr-audio-perspective/)
Current innovative VR audio gadgets today reflect a truly interactive environment. It helps that the sounds are equally convincing as if they are elicited in real life. Immersing yourself in an alternate reality that is similar to your natural listening experience is totally possible with these sound illusions.
In the meantime, others in the VR, music, film and gaming industries are also attempting to drive 3D audio forward. For example, Microsoft's new Xbox One X supports 3D audio content – and the headphone manufacturer Plantronics has developed 3D audio gaming headsets. And San Diego-based Comhear Inc., has recently developed a sound projection system that can deliver 3D audio without the use of headphones.

In less than five years, 3D spatial audio is expected to revolutionize our standard for multimedia listening.  Similar to how high-definition television has enhanced the everyday viewing experience, binaural 3D sound is expected to reshape our listening experience and redefine the production of music, movies, radio, and television programming – and yes, VR, AR and mixed reality content as well.

There's currently no blueprint for piecing together the storytelling that's best suited for this new type of virtual medium.  As far as content goes, there is consensus about only one thing: in a virtual world, it's all about "storydoing", not storytelling.
(Via: https://venturebeat.com/2017/07/21/3d-audio-is-the-next-big-step-for-virtual-reality/)
The rise of virtual reality demanded audio quality that produces the same realistic-sounding sounds to complement them and deliver a truly immersive experience. In its essence, virtual reality sounds imitate the way your head hears these sounds. Many times these sounds are used to ease and soothe your senses and you can use it however you see fit now with the latest virtual reality gadgets sold in the market today. You can now enjoy a very realistic experience especially when gaming because of these VR audio gadgets that reshapes your entire virtual experience.
VR Audio Updates is courtesy of The UP Blog
Source: https://www.unabashedlyprep.com/site/entry/vr-audio-updates/