We all know that to stay fit and healthy, humans should give importance to health and sports in their lives. In that way, you can be assured your health does not deteriorate as you age because your active body can cope with all the demands and challenges of daily living and your advancing age. And in business, it pays to focus on health and sports as well as the public become increasingly aware of the value of their health above all other things. Now, with the acquisition of Town Sports International Holdings Inc. of Lucille Roberts Health Club Business is a step in the right direction.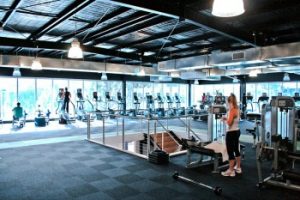 It spells more convenience for individuals and club members frequenting these fitness clubs especially among women patrons who now have Lucille Roberts' facilities at their disposal. It really is crucial that we give time and effort in maintaining our good health when temptations to an unhealthy lifestyle are all around us. These facilities are meant to help us stay fit and healthy (and sometimes train participants for special events) without sacrificing comfort and convenience (and not to mention class too). With this merger, members of either company now have a wider set of options as to where to go when they want to burn some calories alongside a wider set of fitness arsenal to use.
Town Sports International Holdings Inc., ("TSI' or the "Company") (Nasdaq: CLUB), the owner and operator of New York Sports Clubs (NYSC), announced today that it has entered into an agreement to acquire Lucille Roberts Health Clubs businesses. The Closing of the transaction is subject to certain conditions. The parties expect the transaction to be closed within the next month. The acquisition will add 16 clubs to TSI's portfolio in the Northeast and Mid-Atlantic regions of the United States.

The 16 locations will continue to operate under the Lucille Roberts brand.  The newly acquired locations are all in the New York City metropolitan area — including Manhattan, Brooklyn, Queens, Bronx, Long Island and New Jersey — where TSI already has a substantial presence. The acquisition will both enhance and expand the offerings for Lucille Roberts'members. The Company also plans to retain virtually all club employees.
(Via: http://www.prnewswire.com/news-releases/town-sports-international-holdings-inc-announces-plans-to-acquire-lucille-roberts-health-club-business-300488192.html)
It is not uncommon for big companies to merge because of business opportunities or crisis that requires the resources of more than one corporation. And if the merger proves to be successful, it is definitely the public that will benefit as in the case of club members for both Town Sports International and Lucille Roberts. Imagine diversifying what you have to offer to the people, everyone who has an interest in sports and fitness would surely be delighted.
"For more than 4 decades, Lucille Roberts has been providing women with an affordable first-rate fitness experience in a comfortable environment that they can call their own," Lucille Roberts co-founder Bob Roberts said in the release. "TSI's industry knowledge and strategic expertise make them the ideal company to preserve and foster the Lucille Roberts vision."

Earlier this year in TSI's first quarter financial report, Walsh hinted that TSI was aiming to acquire more clubs. TSI reported a 2.2. percent decrease in first quarter revenue to $99.1 million, which Walsh attributed to club closures and declines in miscellaneous fees. TSI also reported its fifth-straight year of revenue decline in 2016.

As of March 31, TSI operated 149 clubs with 551,000 members. More than 120 of those facilities are New York Sports Clubs and Boston Sports Clubs.
(Via: http://www.clubindustry.com/news/town-sports-international-acquire-lucille-roberts-health-club-business)
The good thing about the merger of these companies is that no employee will lose his/her job as virtually all club employees will be retained. It means club members will be seeing the same familiar faces they have been seeing during the entire length of their membership, a big plus to help with the continuity of their fitness program so they can realize their fitness goals. Getting fit takes a lot of hard work and with two heads working together, club members of both companies are set to enjoy even bigger and better perks than what they used to receive from each of them.
The Merger Of Sports And Health was originally seen on UnabashedlyPrep.com Blog
Source: https://www.unabashedlyprep.com/site/entry/the-merger-of-sports-and-health/