Environmental issues are fast becoming a global issue in all corners of the globe if it isn't already a reality you are already facing right now. We all experience the negative effects of global warming and climate change and how they have worsened existing weather phenomena that consequently make living doubly more challenging for the majority of us. From storms to earthquakes to drought and famine, these environmental issues surround us and affect the way we all live our lives. It is especially harder among those living in poorer and struggling nations whose government is not always well-funded, and if it is, is left at the disposal of corrupt officials who are only interested in uplifting their own lives (and pockets) at the expense of the people who put them into office.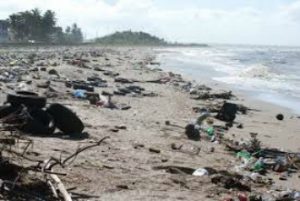 Latin America used to be a powerful region. And in a way, it still is now. But it has more of a stigma rather than glory. From corruption to drugs to natural calamities, Latin America experiences its fair share of suffering mostly in the hands of Mother Nature. But if you look at it closely, the hastening of these environmental changes is actually our own doing. Changes in our surroundings that took centuries to take place in the past now only take several years at most to happen. It says a lot about the state of the natural world at this point in time.
While the outlook for mining in Latin America remains positive over the coming years, research firm BMI has outlined certain obstacles that will hinder its development, with water use and contamination among the most significant challenges.

BMI warned that companies and governments in Latin America would experience increasing pressure to respond to water scarcity and contamination issues, as freshwater shortages and droughts fuel tension between local communities and miners.

In January, Chile's State-owned miner, Codelco, announced plans to seek partners to develop a desalination plant in Antofagasta.

In April, Argentina's government announced plans to invest $44-billion in water infrastructure, including a sewage system and treatment plant.
Meanwhile, in March, El Salvador passed a law banning all metal mining in the country to protect water sources.
(Via: http://www.miningweekly.com/article/future-bright-for-latin-america-but-water-issues-impede-growth-2017-07-03/rep_id:3650)
While the devastation is widespread in the region, at least the government is doing something about it somehow. However, it might take a long time before the people can benefit from these changes as achieving the delicate balance in nature has long been broken and we'll have a hard time making things right again especially that not everyone cooperates in this battle.
Last year was the deadliest on record for environmental activists, according to new figures released by the UK NGO Global Witness.

The organisation's latest report documents a "crisis" spreading globally as the number of countries in which killings were recorded countries shot up from 16 to 24. 60% of deaths occurred in Latin America, which means that the region remains the most dangerous one in the world in which to oppose environmental degradation.

Yet again, Brazil, which has witnessed particularly bloody land conflicts in recent months, ranks first with 49 murders. Nicaragua has the highest rate of killings per capita: 11. And in Colombia, figures hit an all-time high: 37.

"This report tells a very grim story. The battle to protect the planet is rapidly intensifying and the cost can be counted in human lives", says Ben Leather, a campaigner at Global Witness.  
(Via: https://www.opendemocracy.net/democraciaabierta/robert-soutar/environmental-and-land-activist-killings-hit-all-time-high)
With big corporations involved in activities that aren't exactly environment-friendly, the fight in preserving the environment isn't just a walk in the park. Many times have there been bloodshed and people lost their lives because of their opinions and what they stand for. Violence is common in many countries in the region. Ensuring that Mother Nature remains unscathed from further human abuse is a difficult feat to achieve as the big companies won't easily give up without a fight especially if it is their profits in the line. But we can't just continue ignoring these things as the threat of global warming and climate change is now our reality and no longer just looming on the horizon.
The following blog article Environmental Issues In Latin America Find more on: The UP Blog
Source: https://www.unabashedlyprep.com/site/entry/environmental-issues-in-latin-america/